Wine tastings and visits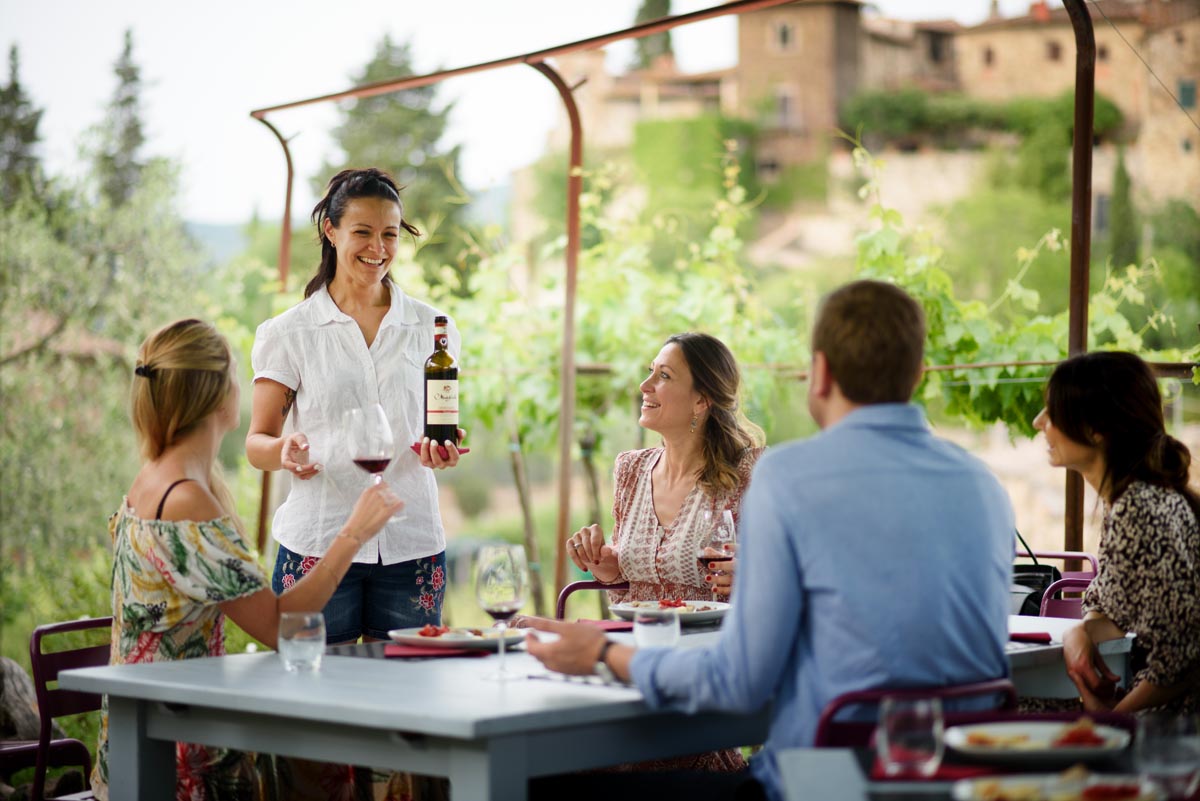 Winery visit with tasting
Come and visit us at our winery for a small tour and tasting of our wines. Enjoy sitting under the gazebo surrounded by vineyards and with a view of the Montefioralle village.
The tour with wine tasting takes about 1:15 hours and booking is mandatory.
The wines
You can taste the following of our wines:
Chianti Classico
Chianti Classico Riserva
Monteficalle IGT
Vin Santo del Chianti classico
The wine tasting will be paired with local food samples but should not be considered a complete meal.
On specific days and a minimum of 4 people, it will be possible to book a private experience that includes a vertical tasting of 5 historical vintages of our Chianti Classico Riserva (learn more by clicking on the box further below).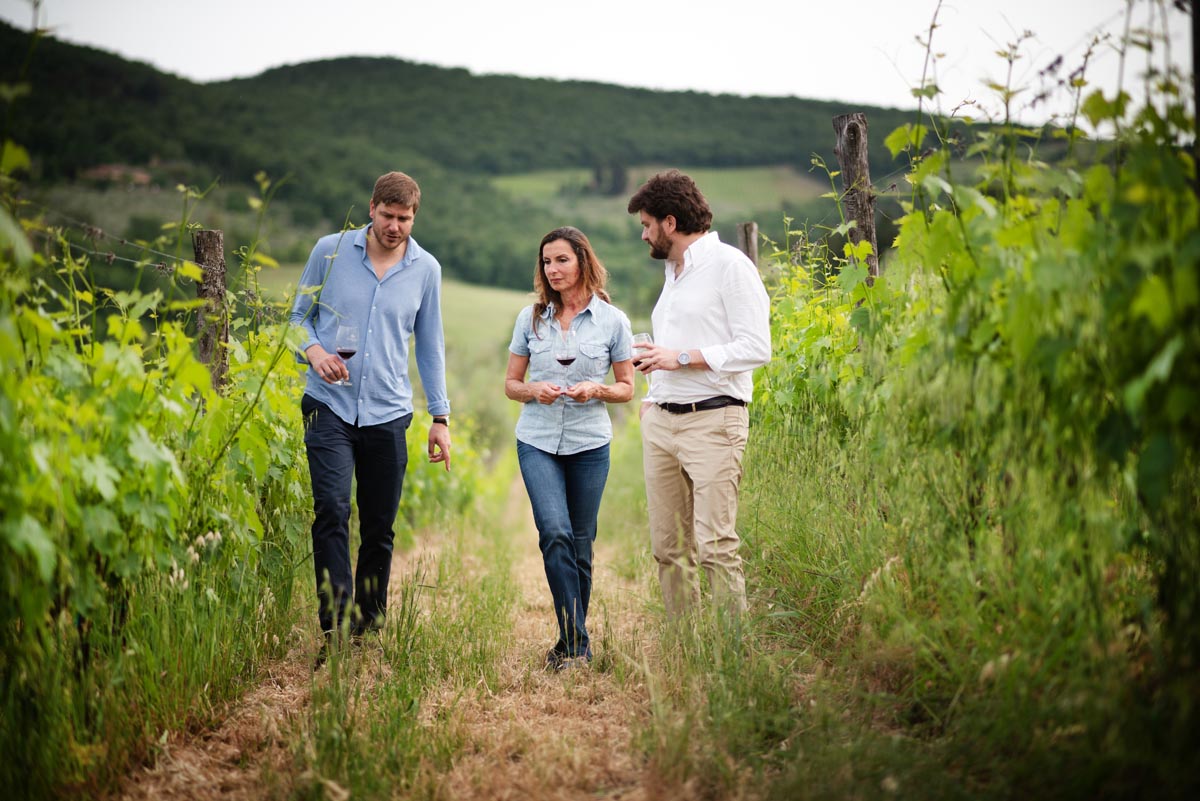 Up close and personal with a vintner family
During the cellar tour and wine tasting, a member of our family will be happy to show you the basic steps for our wine production and tell you about their unique characteristics.
Here are the family members who can give you a personal tour:
Book now
Click on one of the boxes below to see the remaining availability and book online. You need a credit card to finalize the booking.
FAQ
add_circle
Is a reservation required?
Yes, a reservation is always required and we recommend that you book well in advance, as we cannot manage to receive more than 5 or 6 small groups per day. We have a high demand during the peak season.
You can book your wine tasting by selecting the experience directly from this page.
add_circle
Will there be other people in the group?
It is possible that you may share the tour with other people on your chosen day and time, therefore we highly recommend punctuality.
In any case, our groups are very small, generally not more than 6-8 people, making it a personal and engaging experience.
add_circle
We have people in our group who do not drink, do they still need to pay for the experience?
Payment is required for all adults whether they drink or not. Children and teenagers (under 18) do not pay.
add_circle
Can children and teenagers participate?
Children and teenagers can come along with the adults during the winery visit and the tasting. However, they will not taste the wine, of course. Their participation is free of charge.
add_circle
I would like to book for a group of more than 15 people, is that possible?
Depending on the period, we can manage to welcome up to 20-24 people if you book well in advance. Do note that our winery is not accessible by bus as the road is too narrow. Please contact us to better evaluate the feasibility of a visit with a group of more than 15 people.
add_circle
What days and times are available?
We are usually open every day from Monday to Sunday, from 10 AM to 5.30 PM. Click on the box for the experience in question above to see the remaining availability and book online.
add_circle
What languages do you speak?
Apart from Fernando who only speaks Italian, all the other family members speak English.
add_circle
Do you have an indoor space in case of rain or cold weather?
The wine tasting will take place in our indoor tasting room in case of bad weather.
add_circle
Is it possible to give a tasting by a gift card to another person?
add_circle
Can I bring my dog?
Yes, of course, especially if the dog is domesticated and well-behaved.