Montefioralle Divino - Wine Festival - 22 to 24 September 2023
The Montefioralle Vintners' Association organizes this wine festival for the fourth weekend of September every year.
All the members of the Montefioralle Vintners' Association participate and showcase their wines in the main piazza of Montefioralle.
To be able to taste the wines, visitors can buy the official wine glass for the occasion at the entrance to the festival or acquire a ticket in advance on the Montefioralle Vintners' Association website.
Other than wine tastings at the booths of the different producers, there will be additional activities for wine lovers, such as guided wine tastings and wine seminars.
To avoid the hassle of finding parking spaces during the festival days, we recommend that you take advantage of the free bus transfer between Greve (piazza Trento) and Montefioralle.
To acquire the entrance ticket to the tastings and consult the complete festival program, go to the website of the Montefioralle Vintners' Association: www.viticoltorimontefioralle.com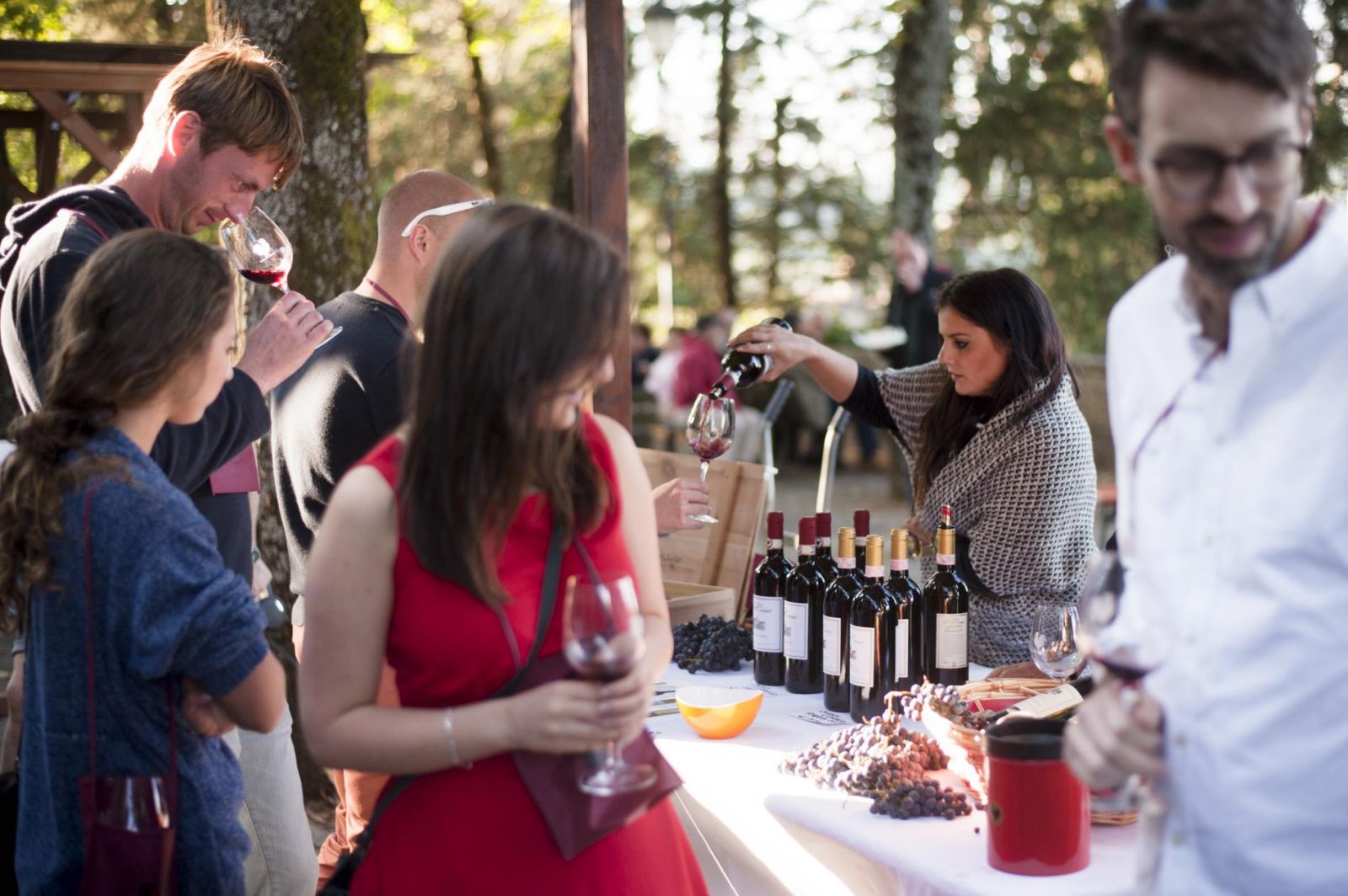 FAQ
add_circle
Is it possible to reach Montefioralle by public transport?
Unfortunately no! In this area of Chianti, there are no railroad lines and the bus only arrives at Greve. There is a 2 km steep climb from Greve to our winery. It takes about 40-50 minutes and it is very tiring, especially under the sun in the heat of the summer months. We strongly recommend that you reach our winery by private or rental car.
add_circle
Is your winery accessible by private bus?
The road leading up to our winery is very narrow and, generally, only smaller 16-seater vans manage to navigate the road.