The territory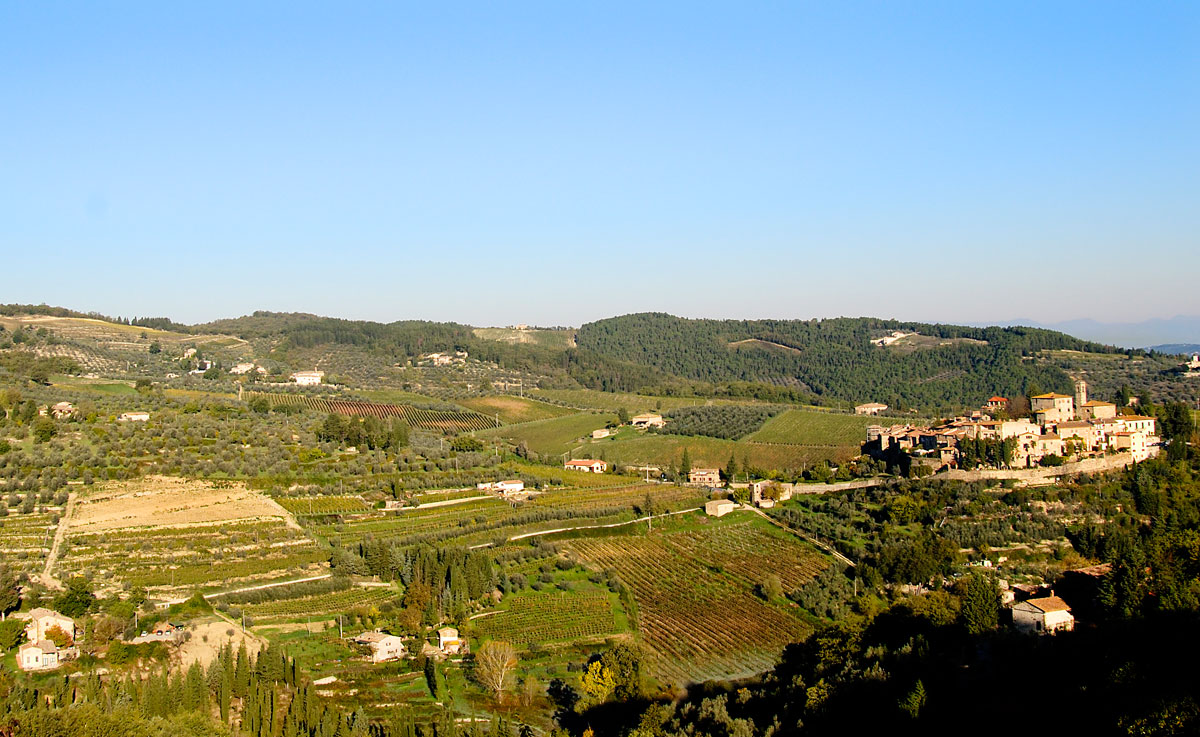 The Montefioralle "terroir"
Our vineyard plots are located at the southern slopes of the hill where the Medieval village of Montefioralle rises.
The vineyard plots are divided over different terraces with a southeast exposition, and about 400 meters above sea level.
The soil is rich in rock fragments, mainly weathered sandstone (alberese) and thus calcareous. It has an excellent draining capacity, which allows the vines to stretch their roots deep into the ground.
The Montefioralle territory can be considered as a real "cru" as regards the soil composition and the microclimate. The wine produced by us, just as those produced by our neighbouring wineries, have a unique and distinct character that places them among the great Chianti Classico red wines.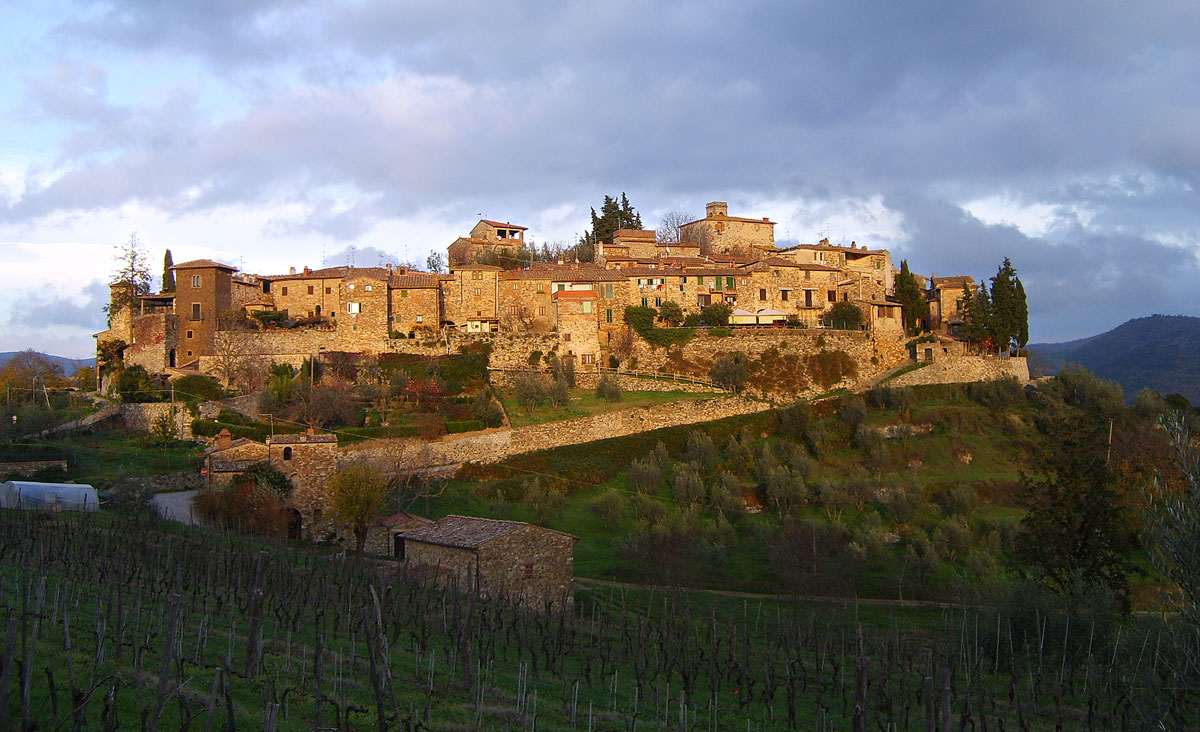 The Hamlet
The castle of Montefioralle (originally Monteficalle) is located in an area that has no lack of testimonies of Roman life. The origins of the castle go back to the year 931. During his trip from Cluny to Rome, a German monk named Tanchelmo founded a fortified monastery, in German military style, on top of the hill of Montefioralle.
The castle is mentioned for the first time in a document in the year 1085. Over the years, it has belonged to the families of Ricasoli, Benci, Gherardini, and Buondelmonti. In 1325, Castruccio Castracani conquered the fortified abbey and modified the architecture. He reinforced the first protecting city wall with a second set of walls and increased the number of towers.
Afterwards, the castle fell under the rule of Florence, then of Siena, and then again definitively under Florence. Montefioralle played a significant political role for a very long time. It was the seat of the administration and the hospital of Santa Maria del Bigallo. It administered and controlled the surrounding territory for generations.
The Vespucci family owned a house in the Montefioralle village. This has helped to establish the belief that Amerigo Vespucci, the well-known explorer and seafarer that discovered America, might have been born here. In reality, there is no document that proves that the house in question belonged to the Vespucci family in the mid-15th century when Amerigo was born.
Currently, the village of Montefioralle has about 100 inhabitants and is entered in the Beautiful Villages of Italy register