Territory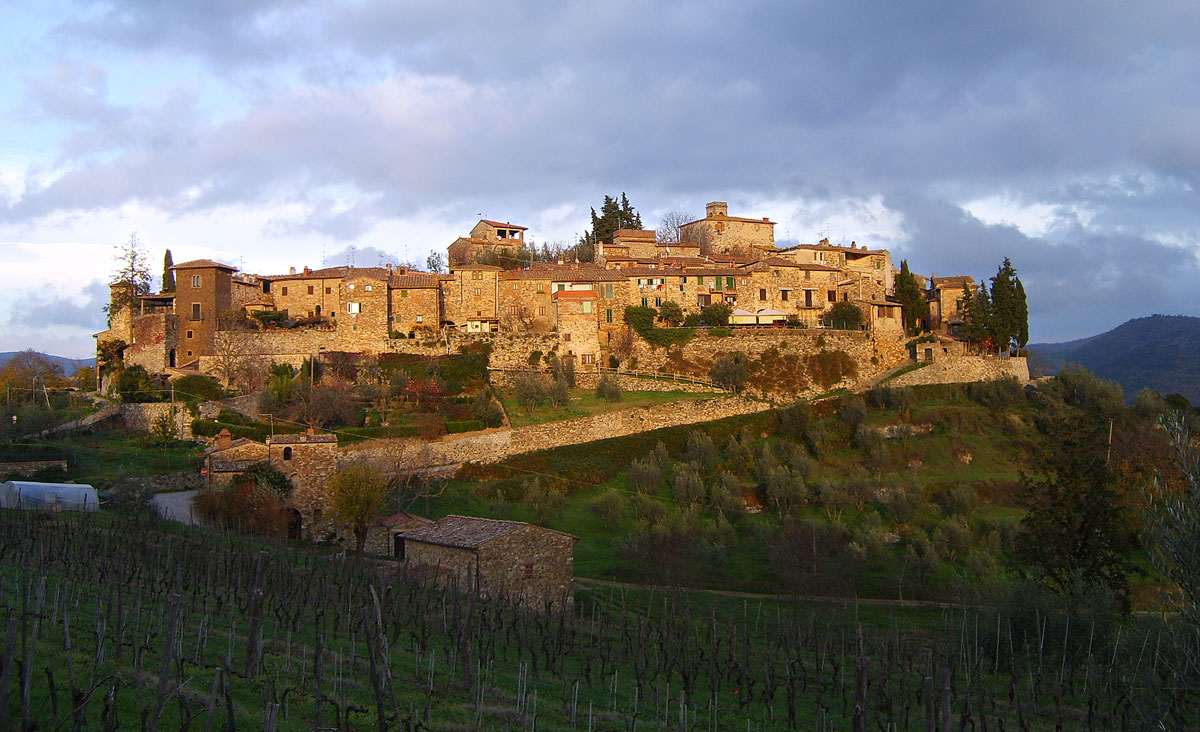 The Hamlet of Montefioralle
The castle of Montefioralle (originally Monteficalle) is located in an area that does not lack testimonies of Roman life. The origins of the castle go back to the year 931.
During his trip from Cluny to Rome, a German monk named Tanchelmo founded a fortified monastery, in German military style, on top of the hill of Montefioralle. The castle is mentioned for the first time in a document of the year 1085.
Over the years, it belonged to the families of Ricasoli, Benci, Gherardini and Buondelmonti. In 1325, Castruccio Castracani conquered the fortified abbey and modified the architecture. He reinforced the first protecting belt with a second set of walls and increased the number of towers.
Afterwards, the castle fell under the rule of Florence, then of Siena, and then again definitively under Florence. Montefioralle played a significant political role for a very long time. It was the seat of the administration and the hospital of Santa Maria del Bigallo. It administered and controlled the surrounding territory for generations.
Currently, the village of Montefioralle has about 70 inhabitants and is entered in the Beautiful Villages of Italy register.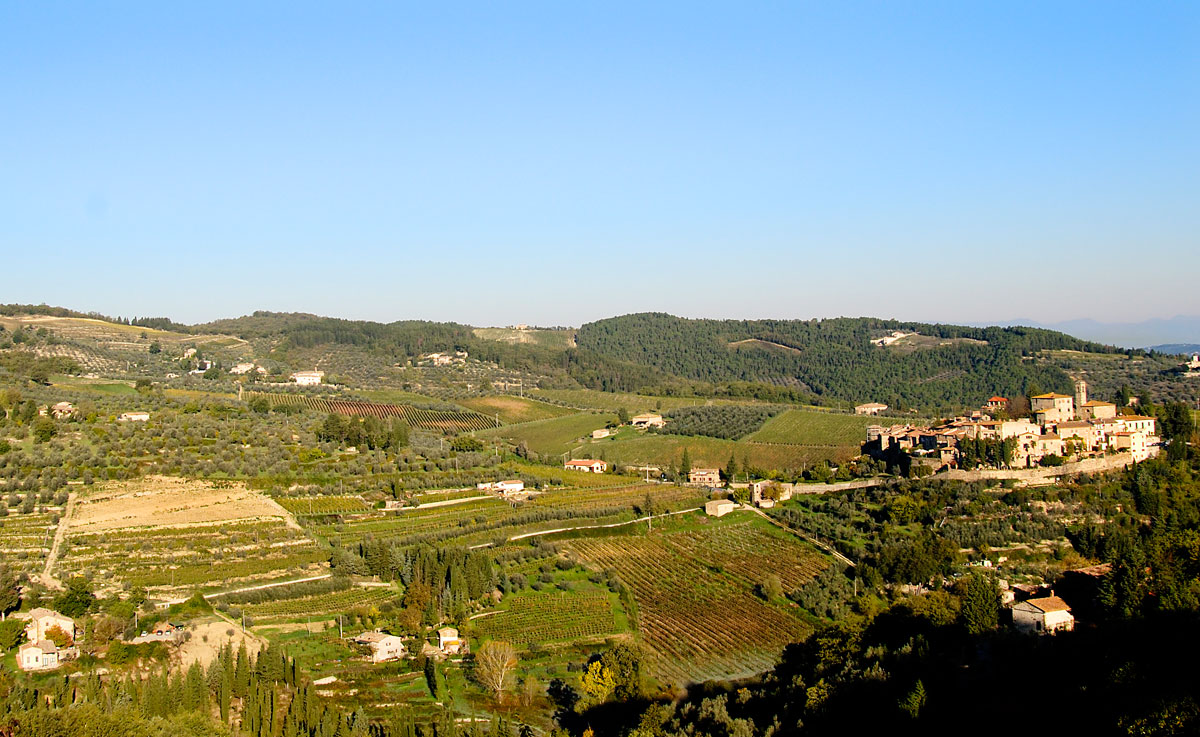 The terroir of Montefioralle
The vineyards are located at the southern foot of the hill where the village lies.
The vineyards are situated on the hill and arranged on several terraces. The hill faces south-east and is located about 400 meters above sea level.
The soil is rich in texture, mainly limestone, and has an excellent drainage capacity allowing the vines to push their roots deep underground.
The territory of Montefioralle can be considered a real cru in terms of soil composition and microclimate. The wines produced by our company are unique and distinctive.